[Preprint] Genetics of 38 blood and urine biomarkers in the UK Biobank
Preprint posted on bioRxiv, 2019
We characterized the genetics of 35 biomarkers in UK Biobank. We performed the association and fine-mapping analysis to prioritize the causal variants, constructed the polygenic risk score (PRS) models, and evaluated their medical relevance with causal inference and PRS-PheWAS. We demonstrate a new approach, called multi-PRS, to improve PRS by combining PRSs across traits.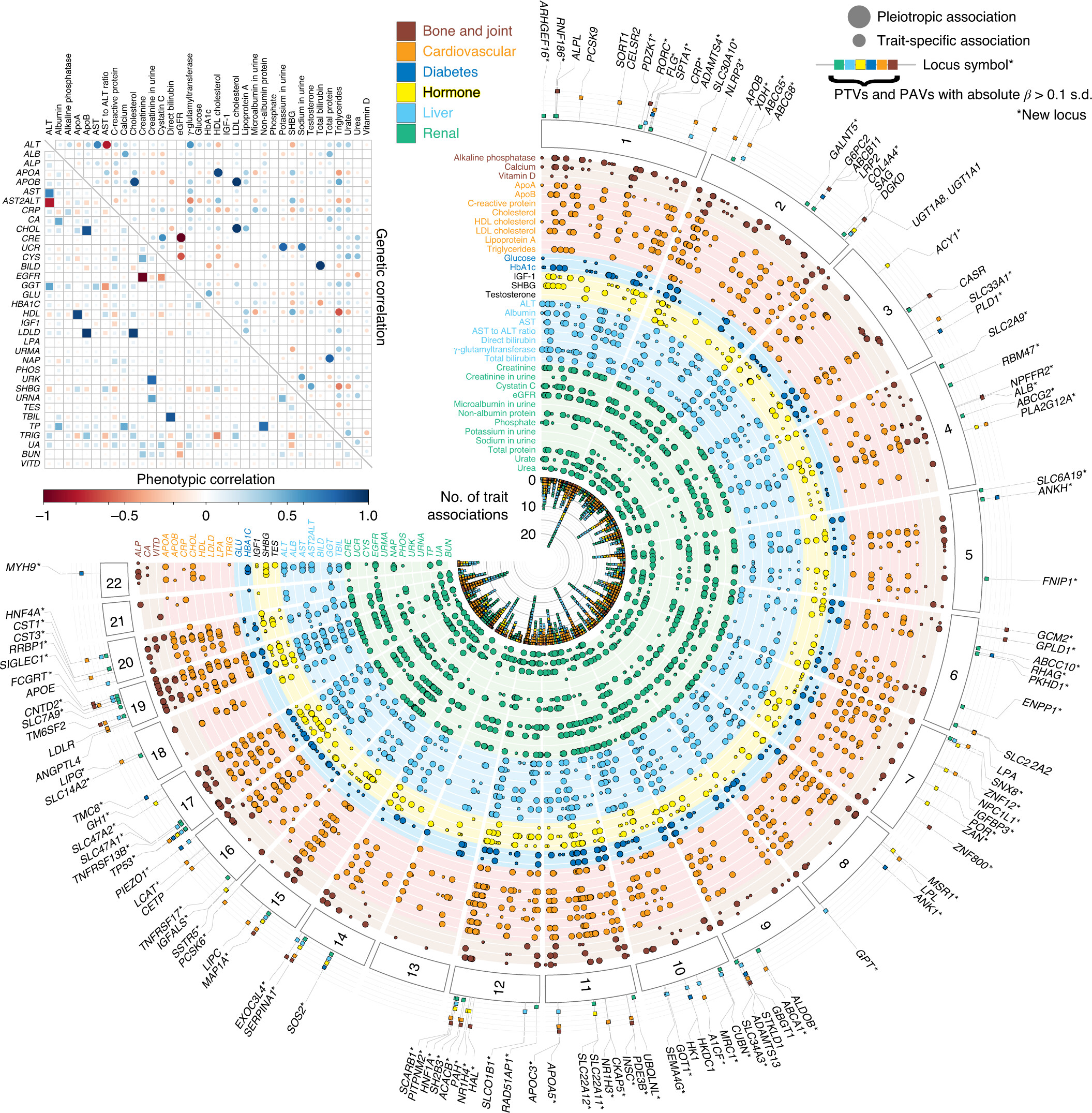 Supplementary Data described in this manuscript is available.
Analysis and visualization scripts used in this manuscript is available.
Citation: N. Sinnott-Armstrong*, Y. Tanigawa*, D. Amar, N. J. Mars, M. Aguirre, G. R. Venkataraman, M. Wainberg, H. M. Ollila, J. P. Pirruccello, J. Qian, A. Shcherbina, FinnGen, F. Rodriguez, T. L. Assimes, V. Agarwala, R. Tibshirani, T. Hastie, S. Ripatti, J. K. Pritchard, M. J. Daly, M. A. Rivas, Genetics of 38 blood and urine biomarkers in the UK Biobank. bioRxiv, 660506 (2019). https://doi.org/10.1101/660506