Kinesis Advantageous 2 keyboard.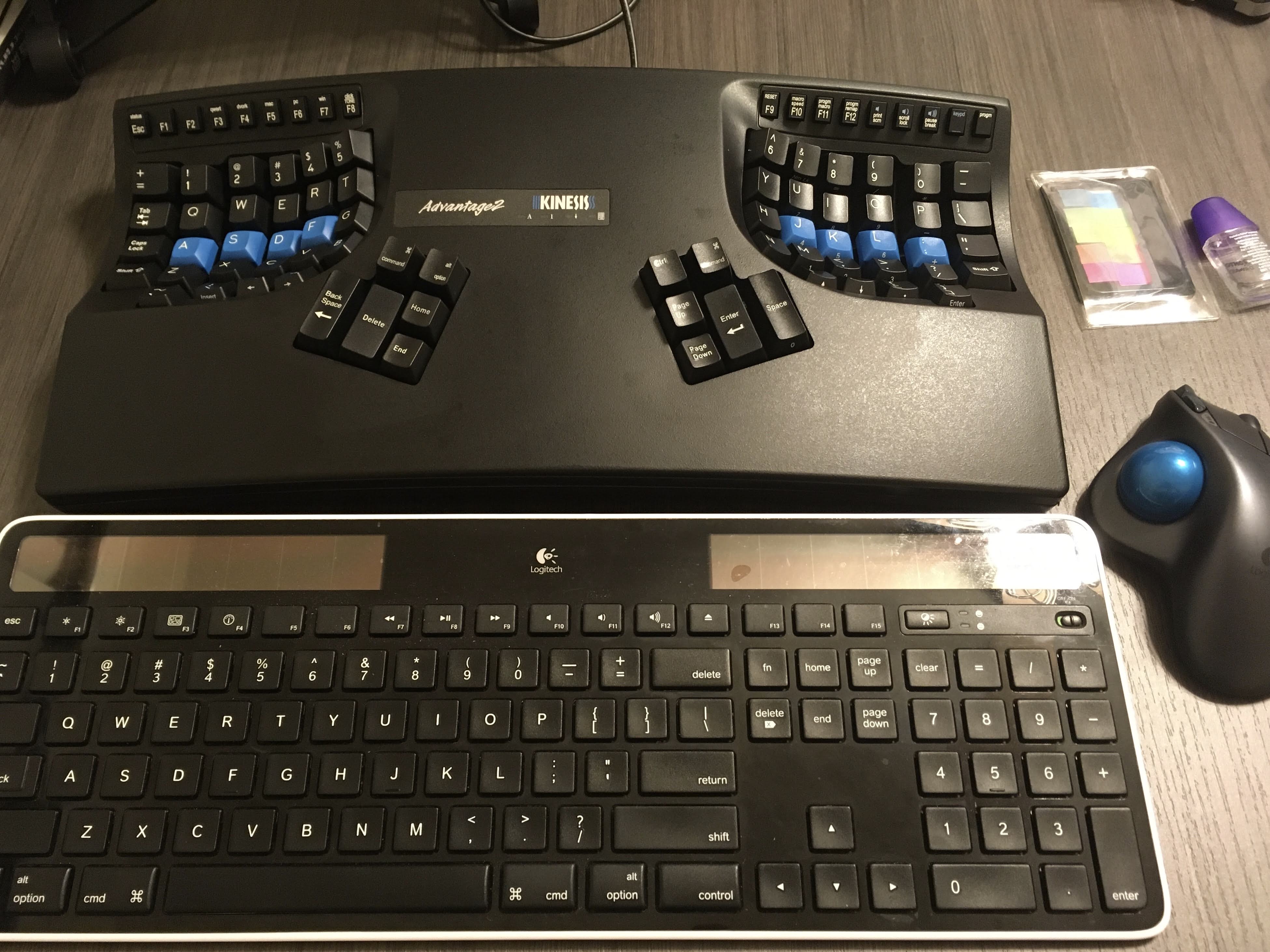 The initial set-up
Replacing the key top to the Mac layout

Configure to the "Mac mode"

Reassign keyboard shortcuts.

Alfread quick menu: Command + space
Alfread snippet: alt/option + space
Change input sources: Cntl + space

Download the user's manual and Advantage2 SmartSet App for Mac.

We customized key mapping, such as assigning Tab and Esc keys.