[Preprint] WhichTF is dominant in your open chromatin data?
Preprint posted on bioRxiv, 2019
To identify functionally important transcription factors (TFs), we developed WhichTF. This method takes experimentally characterized chromatin accessibilty measure as the input and returns a ranked list of TFs. We combined available genomic resources, such as gene regulatory domain models, conservation-aware prediction of TF binding sites, and ontology annotation of genes, for this task.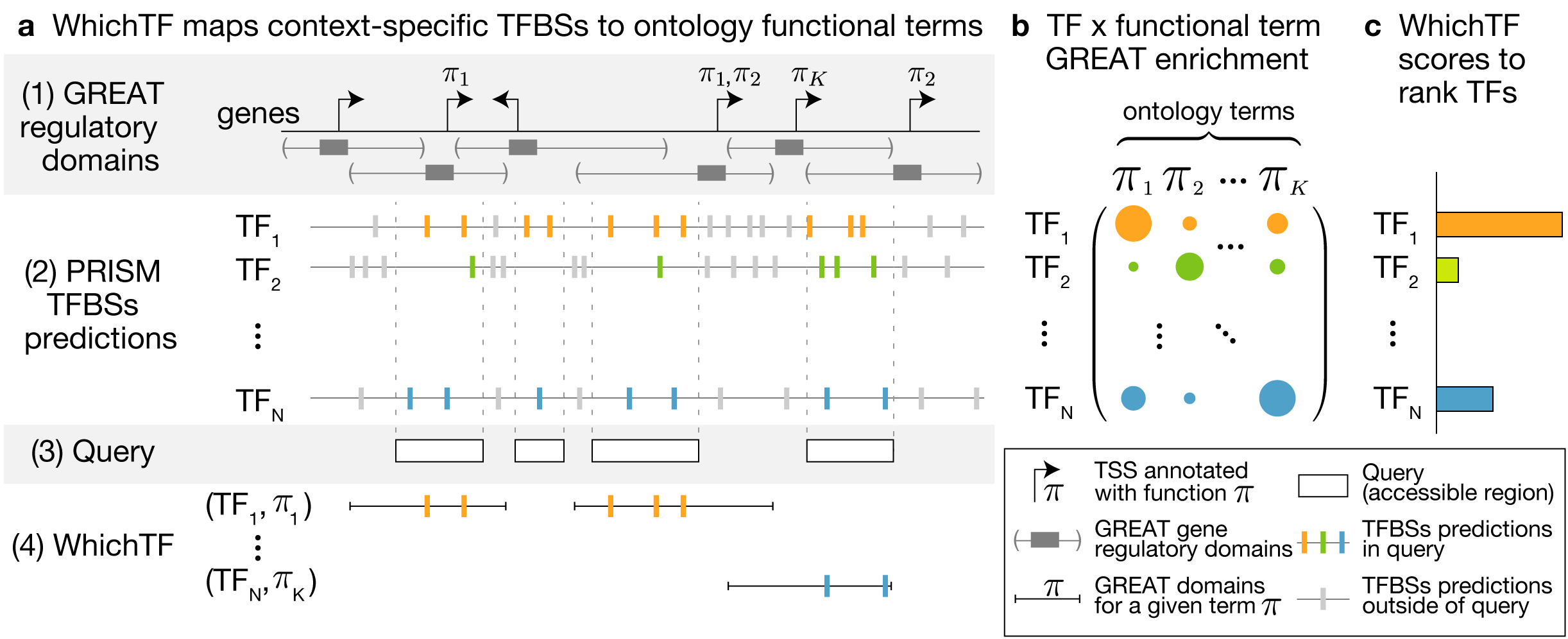 Citation: Y. Tanigawa*, E. S. Dyer*, G. Bejerano, WhichTF is dominant in your open chromatin data? bioRxiv, 730200 (2019). https://doi.org/10.1101/730200